About Us

The Smoothies is a four piece jazz band that specializes in music for ballroom dancing
Contact Us

To arrange our band to perform for your function or event.
E-mail:
info@BigBandSmoothies.com

Telephone:
(669) BIG-BAND

Mailing Address:
17602 17th St, Suite 102-215
Tustin, CA 92780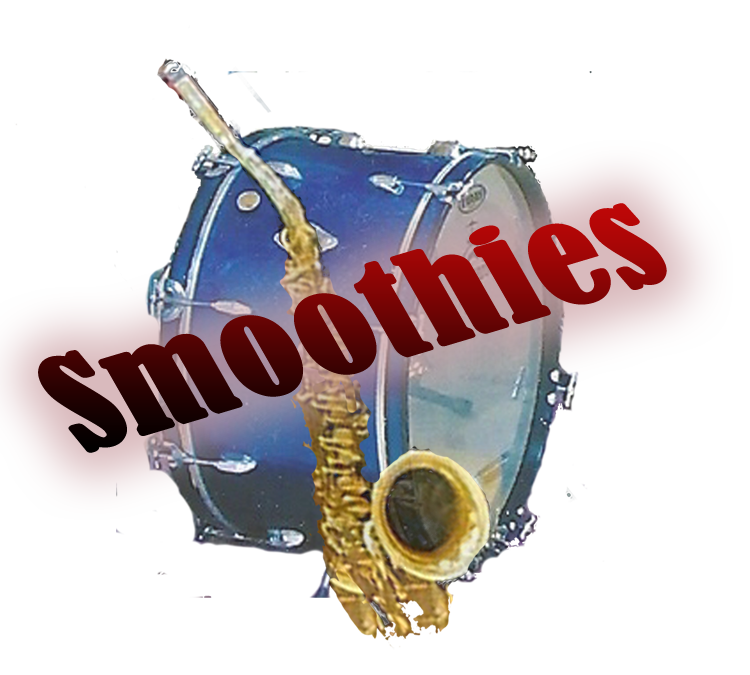 Manny Glass - Saxophone
---
Don Peterson is a tenor sax playing bandleader out of USC. In the fifties he was featured with big bands such as Charlie Barnett, Ray Anthony and Claude Thornhill for the next ten years.
He settled in Las Vegas playing shows and performing in hotels such as the Desert Inn, Stardust and Sands for the next ten years.
In 1975 Don came to Orange County and formed a six-piece ballroom swing band. This has been very successful for all types of banquets and parties where appropriate volume and choice of material is essential to create the right atmosphere.
Greg Reynolds - Drummer
---
Greg plays the drums and percussion. He is a very versatile musician and plays in rock bands, jazz combos as well as swing bands and symphonic groups all over Southern California. He has performed with the Society for the Preservation of Big Bands, the Howard Reynolds Orchestra, the Manny Glass Orchestra, and the Trio. Greg received his music degree at Cal State Fullerton.
Frank Schatz -
Bass
---
Frank plays the bass for many groups.
Gene Devalle -
Keyboards
---
Gene plays the keyboards.